Reading Time:
4
minutes
Successful writers know the value of collaboration. No one knows it all, and we all need niche experts to lift us up when our knowledge, wisdom, or creative wells run dry. Sharing resources with authors and writers is one way to thank them while helping the next person in line.
Whether you're new to the writing field or well-seasoned, these resources may be just the information or review you need. There are scads of things I don't know and even more that I forget I know. Some of these resources are personal favorites.
"Be knowledgeable in your niche, provide some information free of charge, and share other trustworthy people's free resources whenever possible…" – Heather Hart
Writing Excellence
NOTE: Every numbered item is a clickable link.
1. Exclamation Point Inflation
This hit me in the gut when I worked with my first editor. I was SO guilty. This fabulous bit of advice about exclamation points came from a speaker at the 30th Montrose Christian Writer's Conference, July 2019. "Every writer gets three exclamation points to use in his or her career. Use them wisely." The more I mature as a writer and editor, the more the repeated use of exclamation points screams, "Amateur!!!!!!"
I had no idea how complicated this is. Before submitting a manuscript, please know that acquisition editors appreciate authors who don't need remedial training in the proper use of quotation marks.
3. How to Strengthen Your Writing with Active Voice
If you don't read anything else, click on this link and pay attention. Active voice isn't a suggestion, it is often the difference between getting a book contract or attracting readers.
Inspiration for Writers
4. 23 Tips From Famous Writers for Aspiring Authors
"I am always chilled and astonished by the would-be writers who ask me for advice and admit, quite blithely, that they "don't have time to read." This is like a guy starting up Mount Everest saying that he didn't have time to buy any rope or pitons." ― Stephen King
Writing Craft
The opening sentence is your 'hook'. A narrative hook is a literary technique in the opening of a story that "hooks" the reader's attention so that he or she will keep on reading. If they don't love it, then it's more than likely that they will turn away.

Life-of-a-StoryTeller.com
7. 6 Ways to Be a Better Story-Teller
Telling stories is the whole game in fiction, but is also a critical skill for non-fiction. Whether you invite readers into a story that only happened in your imagination or share some awesome historical event or concept, vibrant stories always trump the facts themselves.
8. 10 Dialogue Errors to Avoid at All Costs
After You Write
9. 8 Tips to Self-Edit Your Writing
Edit. Edit. Edit. The greatest story or revelation of all time falls flat and will fail to grab eyeballs if it isn't well edited. FACT.
10 Bonus Tips
I admit that I'm more of a technician when it comes to authorship than a true creative. There are, however, a few things I've found that help the process:
Take regular breaks to walk, go outside, or pet the dog. Let your mind and body get back in balance, ready to create again.
Keep chocolate nearby. Preferably 90% cacao.
Coffee. Coke-Zero. Whatever. Comfort is king and everyone needs to stay hydrated.
Review #3 in the list above. Active voice isn't optional.
Edit. Edit. Edit.
Limit social media time because it can suck the life out of your writing time. Close the tabs, turn off notifications. Respect what you do.
Get comfortable. If something is stressed, pressed, or kinked, you can't be 100% in the game.
Figure out if you're a multi-tasker or need to concentrate on one project at a time. There are times when I rock creativity and come up with multiple ideas that eventually go somewhere. There are also times when no title is going to be finished unless the rest take a vacation and aren't allowed in to play until that one is done.
Edit. Edit. Edit.
Enjoy. This is your life. Don't waste a moment.
---
Don't Go It Alone
Remember, writing is as much about fellowship as being a hermit. Creativity blossoms when you include others in your life and process.
I'm a total failure when it comes to headlines and titles. I keep working at it, but if I ever find the one resource (or person) that puts the perfect candles on my writing baked goods, I'd celebrate for months. (FYI – I rewrote that sentence three times to create active voice. It probably needs a fourth look, but sometimes you just move on.)
Do you have a question or want to share a favorite tip? Please comment on this post or send me an email at HERE.
---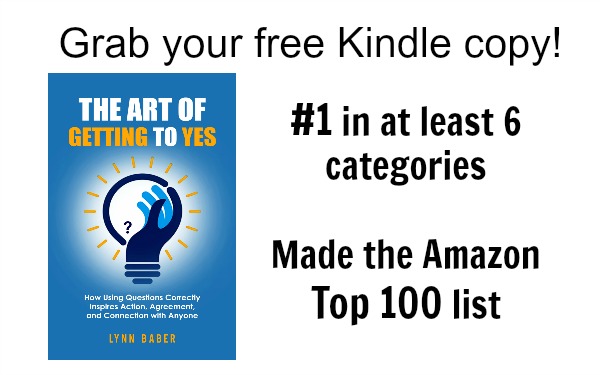 Related post: Two Surprising Elements of Author Success
Please subscribe to this website or visit my Amazon Author Page.